The Grafton County Commissioners meet every Tuesday morning at 9:00 AM in the Administrative Conference room unless otherwise posted. All meeting dates and times can be found on the home page.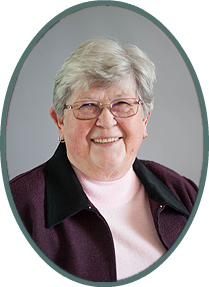 Date of Birth: November 29, 1948
Born: Oil City, Pennsylvania
Current Address: P.O. Box 147, 143 Riverbend Road Bath, NH 03740
Phone: 603-747-4001
Marital Status: Married
Children: None
3rd Term as Grafton County Commissioner
Current Address: PO Box 293, Wentworth, NH 03282
Phone: (603) 764-6024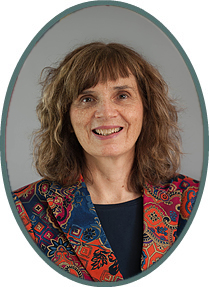 Second Term as Grafton County Commissioner
Date of Birth: February 4th, 1960
Born: Laconia, NH
Current Address: 198 Lockehaven Rd., PO Box 311, Enfield, 03748
Phone: 603 727 8392
Children: 1
Commissioner Linda D. Lauer
DISTRICT 2:
Bath, Benton, Bethlehem, Easton, Franconia, Haverhill, Landaff, Lincoln, Lisbon, Littleton, Lyman, Lyme, Monroe, Orford, Piermont, Sugar Hill, Thornton, Waterville Valley and Woodstock.
AREAS OF ACHIEVEMENT OR CURRENT AND PRIOR JOBS:
Commissioner Lauer is a Navy veteran and was among the first female officers to serve on the faculty of the U.S. Naval Academy. After leaving the Navy, she joined Lockheed Martin Missiles and Fire Control Systems in Orlando, Florida, where she directed multiple aerospace research and development projects and managed the plant's Materials Evaluation Laboratories during her 26-year career. She has a bachelor's Degree in education from Clarion State University and a Ph.D. in chemistry from Duquesne University. She currently serves as the Emergency Management Director for the Town of Bath, is the Master of Pine Grove Grange #298 and serves on the board of directors of the New Hampshire Grange Foundation.
HOBBIES OR INTERESTS:
Mountain and Hammered Dulcimers, Quilting and Needlework, Reading
MISSION STATEMENT AS COUNTY COMMISSIONER:
"My goal as a County Commissioner is to strike the best possible balance between meeting the current needs of the citizens of Grafton County and keeping costs under control, while at the same time positioning Grafton County for the future challenges that we will face together. I am dedicated to providing a voice for each of our citizens and to serving as their advocate in my role as a public servant."
Commissioner Wendy A. Piper
DISTRICT 1:
Enfield, Hanover & Lebanon
AREAS OF ACHIEVEMENT OR CURRENT AND PRIOR JOBS:
Commissioner Piper served two-terms in the NH House, representing the town of Enfield. While there, she served on the Public Works and Highways Committee. She holds a graduate degree in English and has taught at Dartmouth College for 12 years. She has spent over 20 years in the field of Education.
HOBBIES OR INTERESTS:
Reading, running
MISSION STATEMENT AS COUNTY COMMISSIONER:
My goal as Commissioner is to provide needed services to Grafton County citizens, while using taxpayer dollars wisely. This involves listening to citizens and working together to make sound decisions and wise investments for our County.
Commissioner Omer C. Ahern Jr.
DISTRICT 3:
Alexandria, Ashland, Bridgewater, Bristol, Campton
Canaan, Dorchester, Ellsworth, Grafton, Groton, Hebron, Holderness
Orange, Plymouth, Rumney, Warren and Wentworth.
AREAS OF ACHIEVEMENT OR CURRENT AND PRIOR JOBS:
MISSION STATEMENT AS COUNTY COMMISSIONER: